August 8, 2022
All About Amazon in Resume Format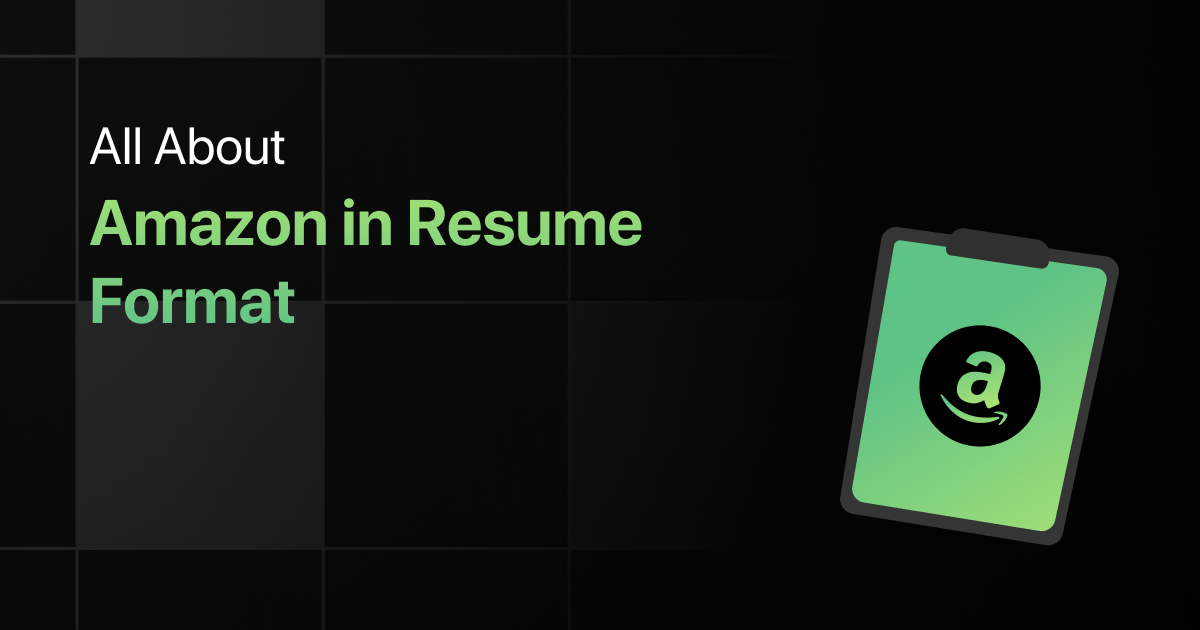 You must have heard about Amazon if you have ordered anything online in the past few years. Amazon has grown into such a behemoth company that many people use the company name as a go-to word for e-commerce shopping.
However, the company needs no introduction; many people are still confused about its history and what else it does apart from e-commerce. Most individuals are still searching for "Tell me what Amazon does?" a night before the interview.
And many of our readers asked us, "what do you know about Amazon?" So, we decided to publish a detailed resume on Amazon.
So scroll down and understand all about Amazon now.

Amazon Resume & Interview Script Revealed
Take a look at the Amazon Resume: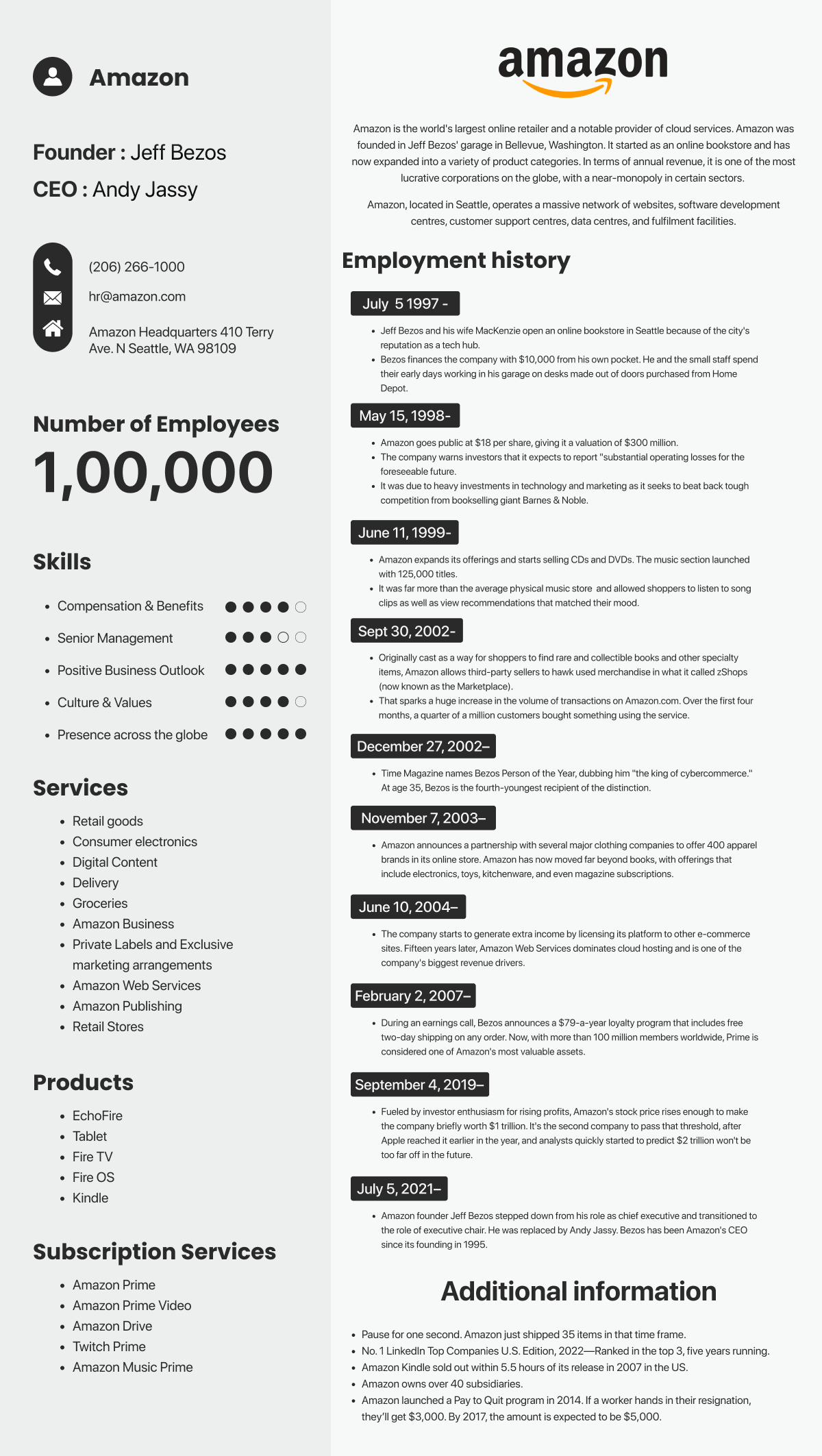 The Bottom Line
We hope this article helps to understand everything about Amazon and now you are ready to face Amazon interview questions. If you have any queries and suggestions about this article on Amazon, feel free to let us know in the comments section.
Most Frequently Asked "About Amazon" Questions
1. What exactly does Amazon do?
Amazon is a behemoth in the fields of e-commerce, shipping, finance, technology, cloud storage, and entertainment. It is involved in a variety of other industries.
2. When was Amazon founded?
Amazon was founded on 5 July 1994 in Bellevue, Washington, United States.
3. What was Amazon's old name?
Bezos initially registered the business in Washington state as Cadabra, Inc.
4. Who is the founder and CEO of Amazon?
The Founder of Amazon is Jeff Bezos while Andy Jassy is the current Chief Executive Officer.
5. Is Amazon a private or public company?
In 1994, Amazon began as a private company. After the business began to expand, Bezos converted it from a private to a public company in 1997.
6. How many countries does Amazon operate in?
Amazon operates in over 58 countries.
7. Is Amazon a Fortune 500 company?
Yes, Amazon is on the Fortune 500 list.
8. What is the rank of Amazon in fortune 500 list?
Amazon is No. 2 position on the Fortune 500 list.