October 14, 2023
Wipro WILP Interview Experience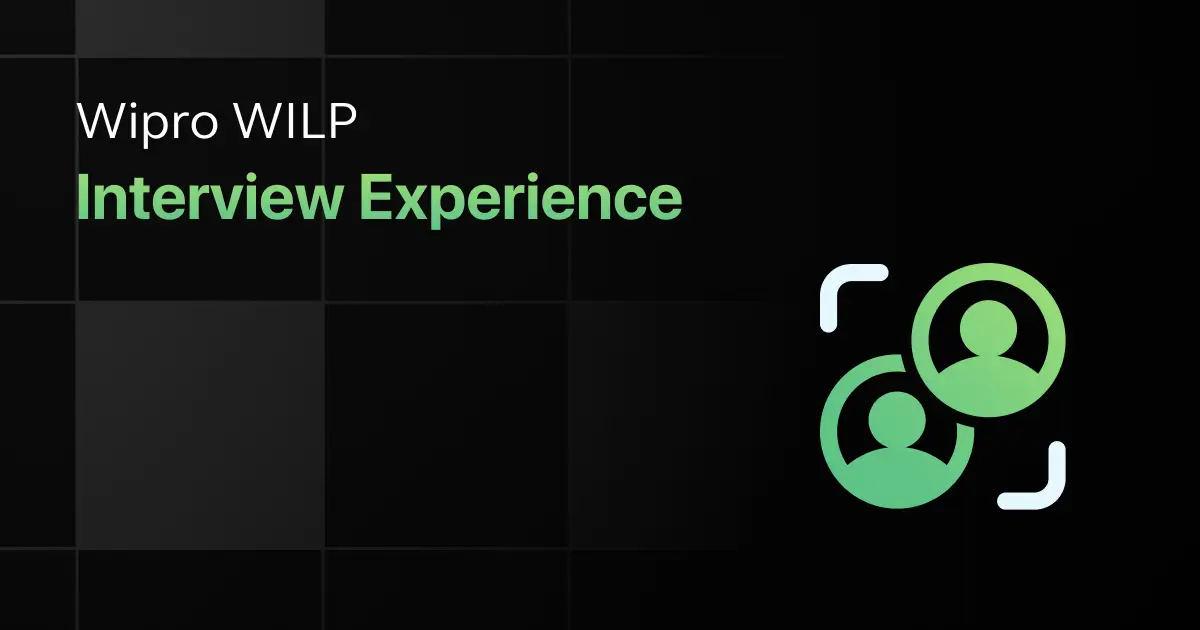 Here are two real-life examples of Wipro WILP fresher interview experiences to provide you with a detailed understanding of what the process looks like:
Wipro WILP Interview Experience 1
About the Interviewee
Name: Ananya Patel
Degree: B.Sc. in Computer Science
Profile
Ananya is a recent graduate with a strong focus on software development and machine learning. She has completed several internships and has a portfolio that showcases her skills in Python and Java.
Round 1: Aptitude Test
The aptitude test was a comprehensive evaluation of my quantitative, logical, and verbal skills. While I found the quantitative section to be straightforward, the logical reasoning questions were more challenging.
Despite this, I managed to complete the test within the time limit, thanks to my prior preparation.
Round 2: Written Communication
In this round, I was given 20 minutes to write an essay on a specific topic. I focused on structuring my essay logically and providing strong arguments to support my points.
The time constraint added a layer of difficulty, but I managed to finish the essay with only a couple of minutes to spare.
Round 3: Interview
This was an interactive session where I was assessed on my technical knowledge and problem-solving abilities. The panel asked me questions related to my field of study and also presented some real-world scenarios to gauge my analytical skills.
I found this round to be both challenging and enlightening, as it gave me a glimpse into the kind of work I could expect at Wipro.
Wipro WILP Interview Experience 2
About the Interviewee
Name: Rohit Kamerkar
Degree: B.Tech in Information Technology
Profile
Rohit is an ambitious young graduate who has a keen interest in cloud computing and data analytics. He has worked on several academic projects and has also completed an internship in a reputed tech company.
Round 1: Aptitude Test
The aptitude test consisted of questions that tested my mathematical, logical, and verbal abilities.
I found the logical reasoning section to be particularly challenging but was able to navigate through it by focusing on my problem-solving skills.
Round 2: Written Communication
I was tasked with writing an essay within a 20-minute time frame. Although I was initially nervous, I managed to organize my thoughts quickly and articulate them well.
I felt that my strong writing skills helped me excel in this round.
Round 3: Interview
The final round was a mix of technical and HR questions. The technical panel asked me about my expertise in cloud computing and also posed some coding challenges.
The HR panel, on the other hand, was more interested in my soft skills and cultural fit within the company. They asked questions about my career aspirations, teamwork experiences, and how I handle stress.
Explore More Wipro WILP Resources