January 10, 2023
Best Books to Learn Verbal Ability For Placements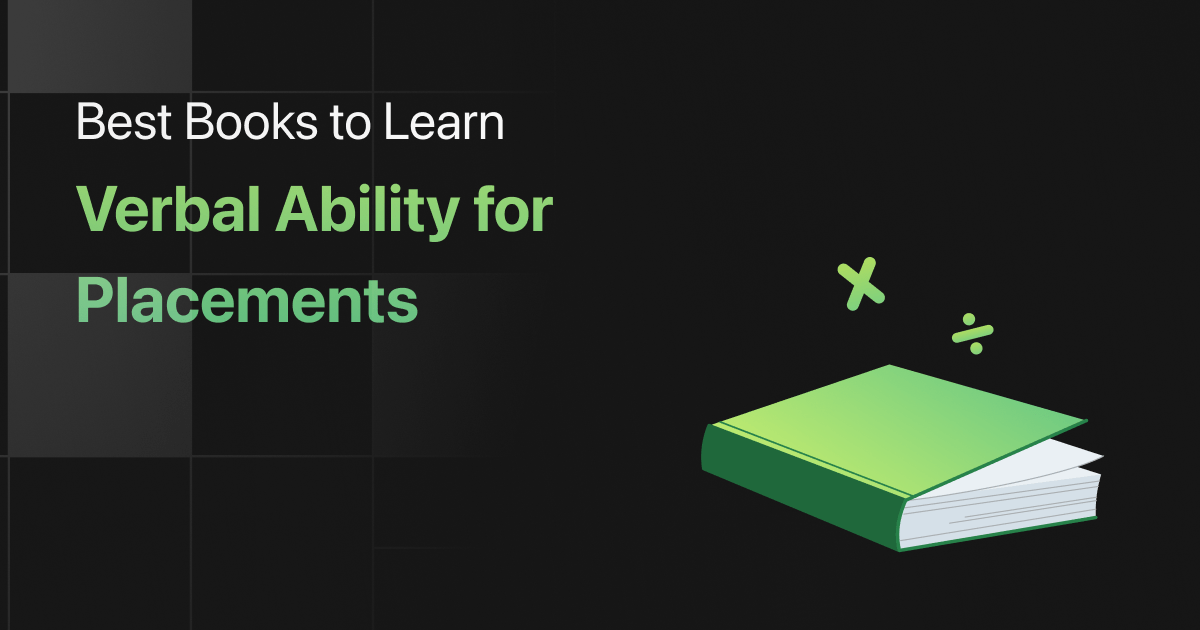 Are you looking to improve your verbal ability skills? There are various online and offline ways to effectively learn Verbal Ability for placements (we also have a detailed verbal ability guide that you can refer to) in today's digital age.
There are many excellent books available to help you improve your verbal ability, whether you are preparing for a job interview, a presentation, or simply wish to improve your communication skills.
In this blog, we will provide a list of the best books to learn verbal ability for placements, as well as a brief summary of each book's important takeaways.
Best Books to Learn Verbal Ability for Placement Exams
The following are the best books to learn verbal ability for placements:
1. Word Power Made Easy by Norman Lewis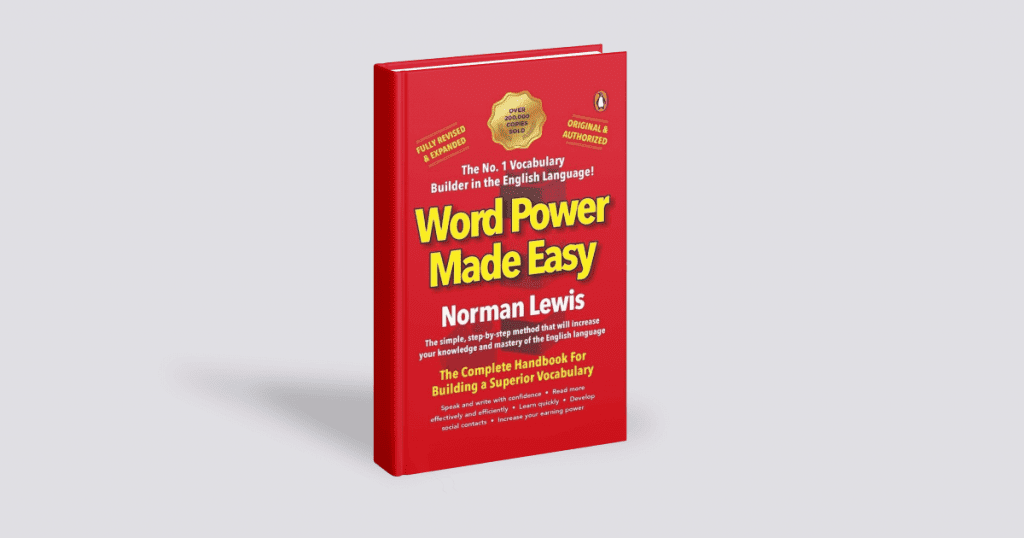 Word Power Made Easy, written in a vibrant, conversational tone, is an excellent resource that has benefited thousands to speak, understand and express themselves comfortably.
Students can understand how to form proper sentence structures by following simple step-by-step guidelines.
As an element of the vocabulary-building process, it introduces ideas for increasing your understanding. In addition, this book includes sections that clarify which grammatical rules are still relevant and which are no longer.
There are revision activities at the conclusion of each chapter that can be utilized for self-evaluation. This book also includes engaging quizzes and problem activities that put a learner's skills into action.
2. High School English Grammar and Composition – Wren & Martin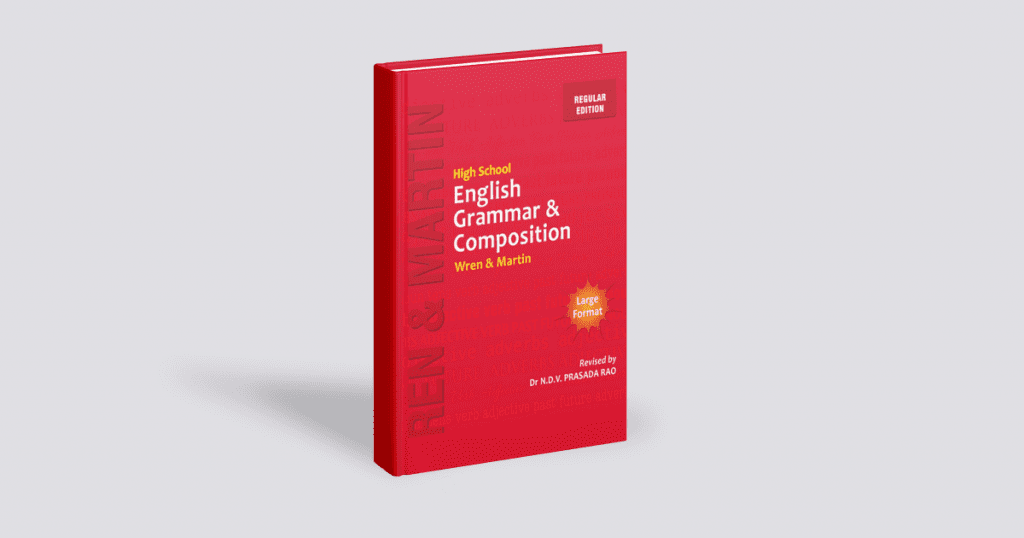 High School English Grammar and Composition is a comprehensive guide to English grammar and composition for high school students. Written by Wren and Martin, the book is designed to help students improve their English skills and build confidence in their writing abilities.
The book covers a wide range of topics including sentence structure, verb tenses, parts of speech, and paragraph development. It also includes chapters on written composition, including writing effective essays, reports, and letters.
It provides clear explanations and examples, as well as exercises and practice questions to help students understand and apply the concepts. The book also includes a comprehensive answer key, making it a useful resource for both students and teachers.
3. How to Prepare for Verbal Ability and Reading Comprehension for CAT – Arun Sharma, Meenakshi Upadhayay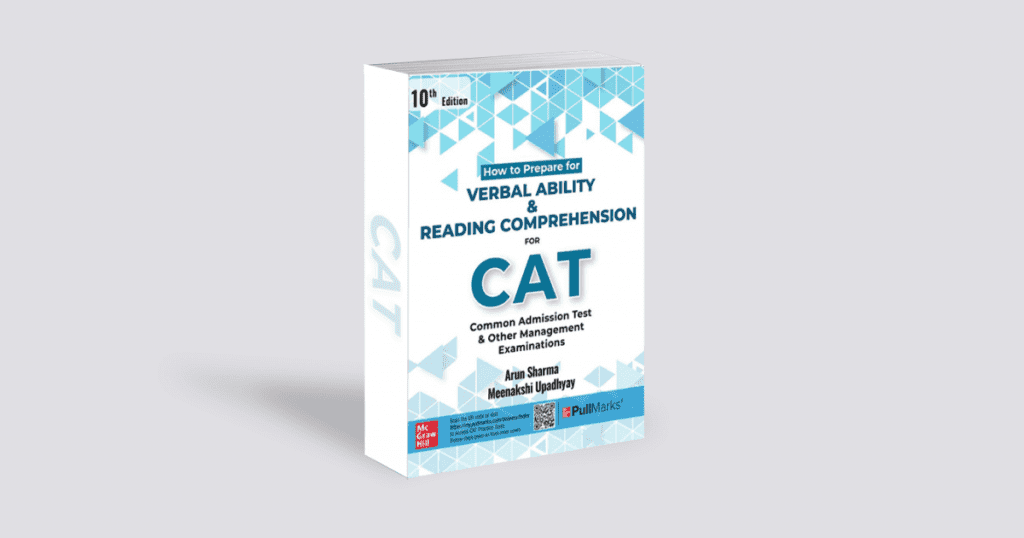 Verbal Ability and Reading Comprehension for CAT is a comprehensive guide to preparing for the verbal ability and reading comprehension sections of the Common Admission Test (CAT), a competitive exam for admission to Indian Institutes of Management (IIMs) and other top business schools in India.
Written by Arun Sharma and Meenakshi Upadhayay, the book covers all aspects of the verbal ability and reading comprehension sections of the CAT, including vocabulary, grammar, sentence structure, and reading comprehension strategies.
This book features revamped reading comprehension sections with detailed solutions and fresh questions in the summary of passage and irrelevant statement questions.
It also includes a new type of tita question in the para jumbles and odd man out chapter and questions are organised based on difficulty level.
In addition, there are tips and tricks for solving grammar-related sentence correction questions, as well as the latest questions from GIFT and XAT exams with answer keys. It also includes previous years' CAT question papers from 2018 and 2019 with solutions.
4. Quick Learning Objective General English – R.S Agarwal, and Vikas Agarwal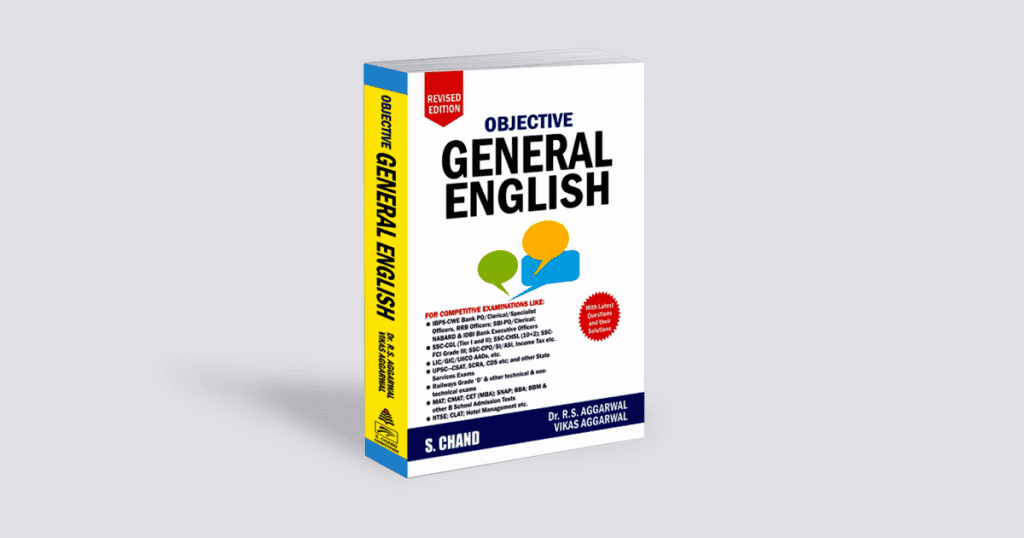 The Objective General English by R.S. Aggarwal is a comprehensive study guide for students preparing for competitive exams such as SSC, Bank PO, Railway, UPSC exams, and CDS. With 672 pages, this 2011 publication is a logically organised resource for exam preparation
It is divided into six parts, covering a range of topics from vocabulary usage to error detection, and includes practical questions and references to aid in memorization. The book also covers topics like sentence formation and passage correction, helping students to score well in the English language section of the exam.
5. A Communicative Grammar of English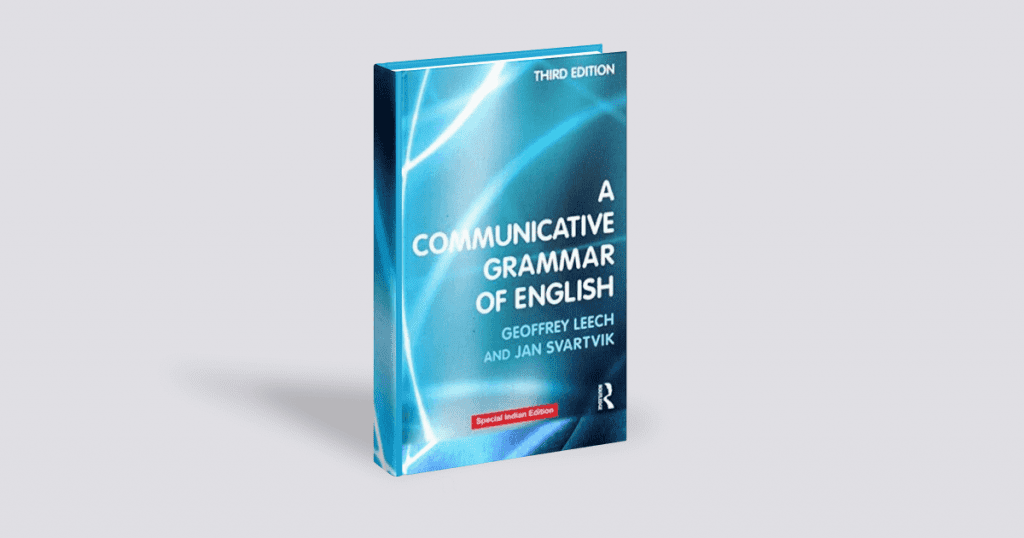 A Communicative Grammar of English is an innovative English grammar book that uses a communicative approach to teach grammar rather than the traditional structural approach.
The book is divided into three parts:
1. An introduction to the book and the way grammar varies with different types of English: formal, informal, spoken and written.
2. A focus on the usage of grammar from the perspective of the communicator.
3. An alphabetically arranged guide to English grammar.
This third edition, published by Longman in 2003, includes a workbook co-authored by ELS specialists to aid in understanding the material and is suitable for teachers, advanced learners, and undergraduate students of English.
Final Words
We hope this guide helps you to identify the best books to learn verbal ability for placements.
There are many other books and resources that are helpful; if you have any suggestions, please mention them in the comments section. We will include those suggestions in the updated version of the blog.
Frequently Asked Questions
1. Which is the best book for Verbal Ability for placement exams?
There is no such thing as the 'best book' for verbal ability. But "Word Power Made Easy" by Norman Lewis is widely regarded as one of the best books for verbal ability for placement exams.
2. How to choose the best Verbal Ability book?
Before choosing the best Verbal Ability book, consider the following factors:
The book's content has been revised to reflect the most recent exam syllabus.
The concepts and answers are explained in an understandable manner.
The book includes a large number of practice questions.
The book includes previous year papers.
The book has positive reviews on the internet and in study circles.
3. Where can I buy these Verbal Ability books?
You can purchase verbal ability books from offline retail and wholesale stores as well as e-commerce websites like Amazon and Flipkart.
4. Who are the best authors of Verbal Ability?
Some of the best authors of verbal ability books are
Norman Lewis
Wren and Martin
Arun Sharma
Meenakshi Upadhayay
R.S Agarwal
Vikas Agarwal
Explore More Resources