January 7, 2023
How to Prepare for Verbal Ability for Placements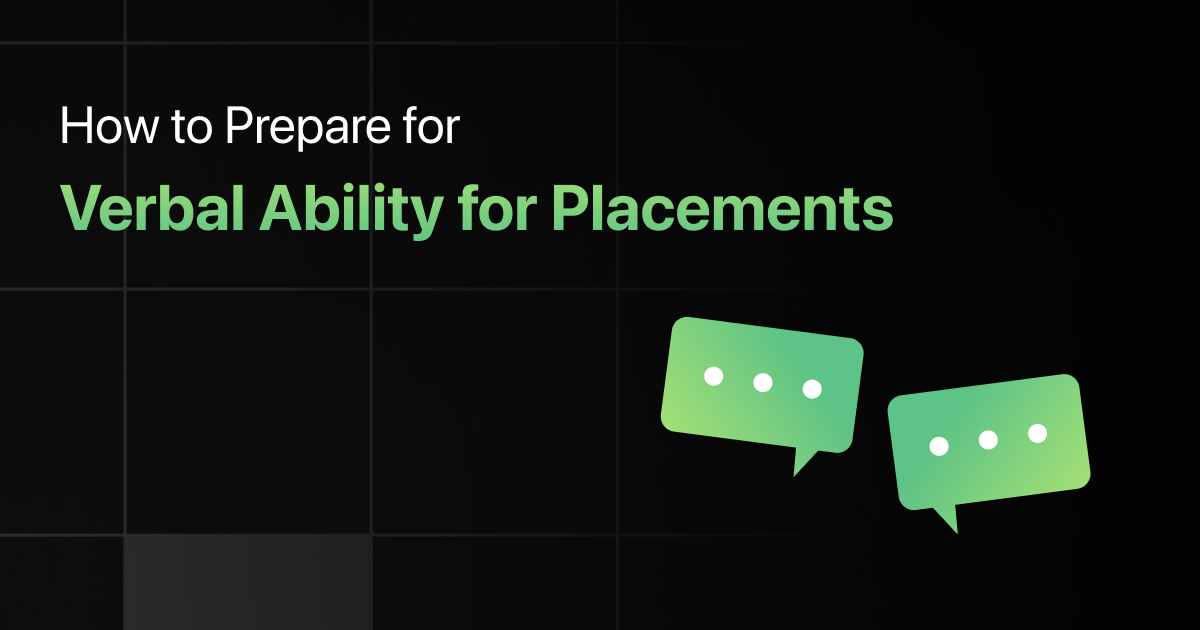 Verbal ability is an important quality that is usually assessed during placements. It includes being able to communicate effectively and explain your thoughts and ideas in a concise and understandable manner.
Having good verbal abilities can provide you an advantage in the placement process, whether it is through group discussions, presentations, or written exams. Preparing for this aspect of placements, on the other hand, could be daunting, especially if you struggle with language skills.
In this article, we'll go over some techniques and strategies on how to prepare for verbal ability for placements, so you can demonstrate your talents and impress potential employers.
How to Prepare for Verbal Ability for Placements
The following are the steps to prepare for verbal ability for placements:
1. Understand the Syllabus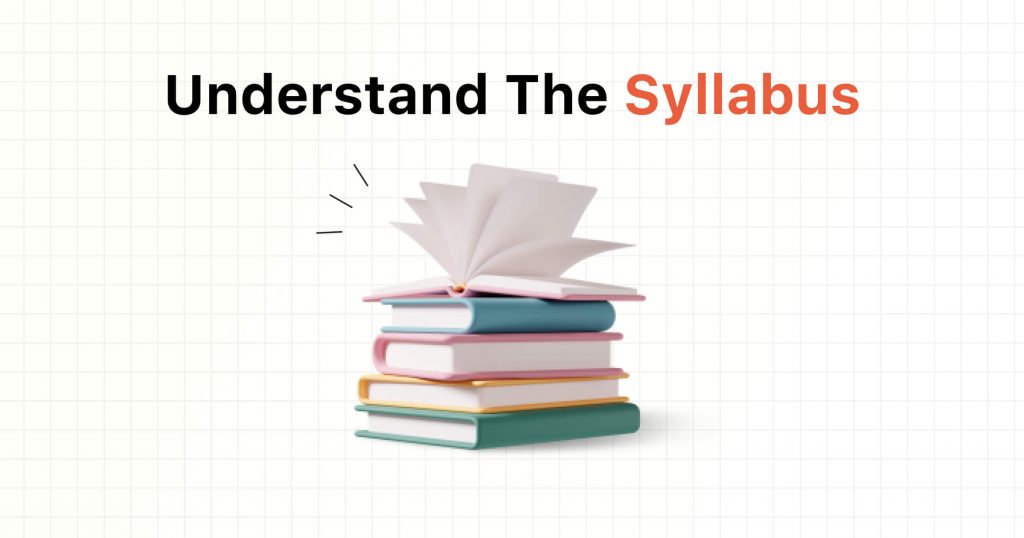 Understanding the syllabus is an essential component when preparing for verbal ability for placement exams.
The syllabus usually defines the topics and skills that will be covered in the test, allowing students to plan their studies accordingly. Candidates can evaluate their strengths and shortcomings and design a study plan that focuses on particular areas for development by examining the syllabus.
It can assist students in prioritizing their study, placing emphasis on the most important topics first and ensuring that they are well-prepared for the examinations.
2. Develop the Habit of Reading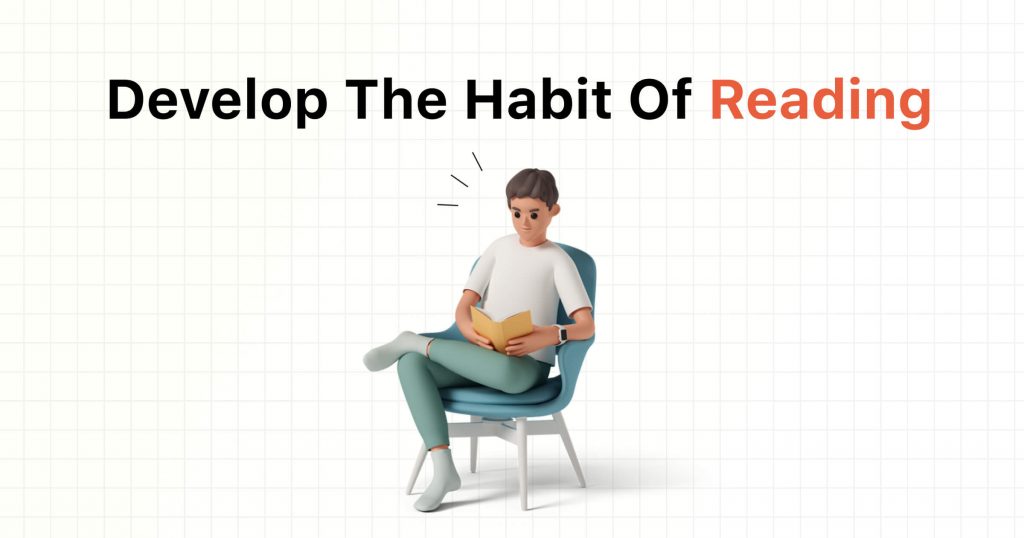 Reading is a necessary skill for success in any area, but it is especially vital for those preparing for verbal ability for placements. These exams are frequently used to assess a candidate's ability to effectively convey and comprehend complex written materials.
Developing a reading habit is an important period in preparing for verbal ability for placements. It aids in the improvement of vocabulary, critical thinking and analysis skills.
Individuals can considerably enhance their chances of success on placement examinations and improve their communication and comprehension skills by reading a range of topics on a regular basis.
3. Learn Grammar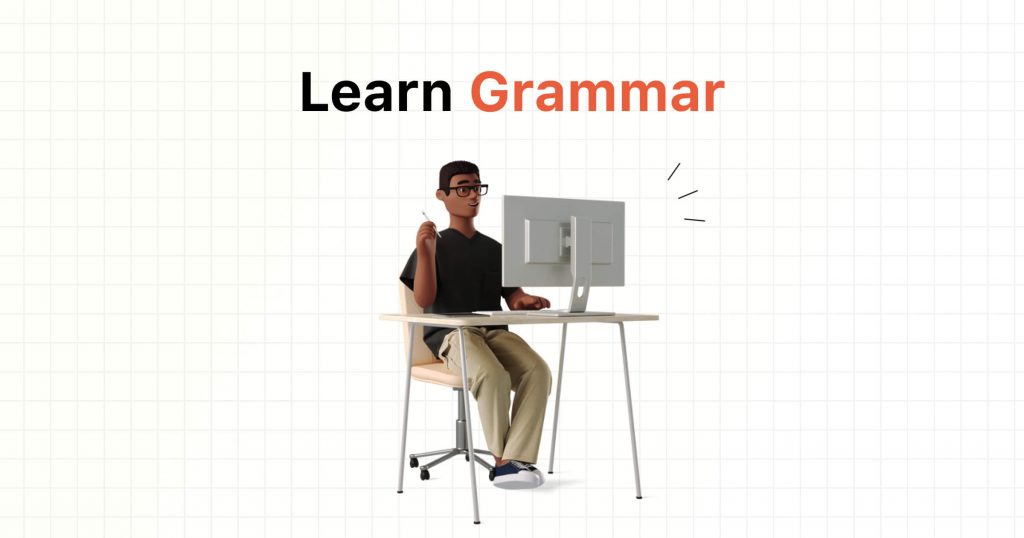 Grammar is a fundamental component of every language and is required for clear and successful communication. It is especially useful for individuals preparing for placements since it demonstrates an excellent standard of language proficiency and professionalism.
Being able to effectively communicate is critical for success, and excellent grammar skills are a significant element in attaining this.
When hiring candidates, many companies place a high emphasis on grammatical skills since it is considered as a sign of knowledge and attention to detail. You are more than likely to stand out as a candidate and be considered for employment opportunities if you have excellent grammar skills.
4. Improve Vocabulary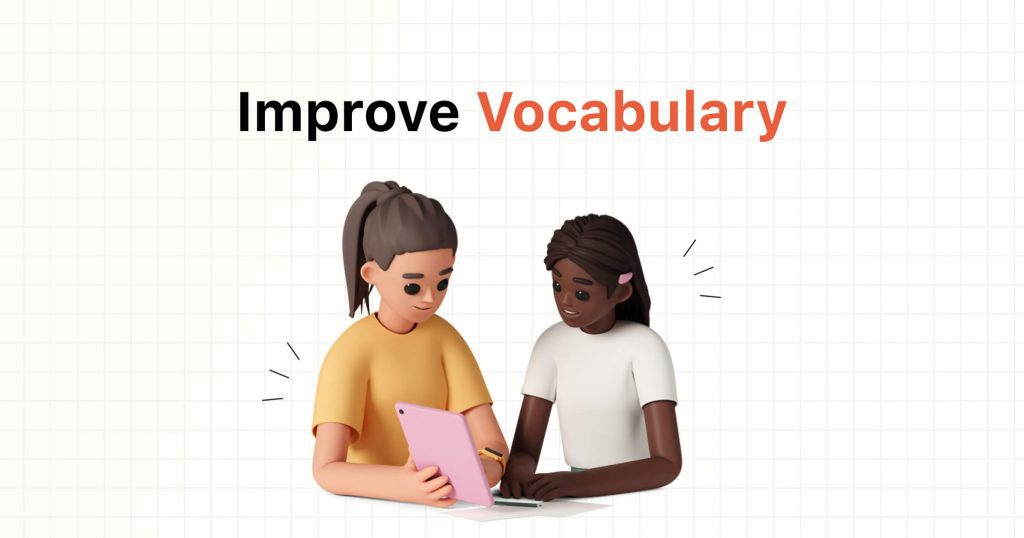 Improving vocabulary is important for success in verbal ability for placements. The ability to speak and understand language effectively is an important skill that businesses seek in potential workers.
Placement examinations sometimes feature questions that need the usage of specific vocabulary terms in order to provide a relevant solution. If you have a restricted vocabulary, you may fail to comprehend and reply to these questions, which may affect your exam grades.
Having a broad and diversified vocabulary assists you to communicate your thoughts more clearly and effectively. This is particularly important in situations such as interviews or group discussions, where being able to articulate your thoughts and ideas clearly can make a big difference in the eyes of the employer.
5. Start Writing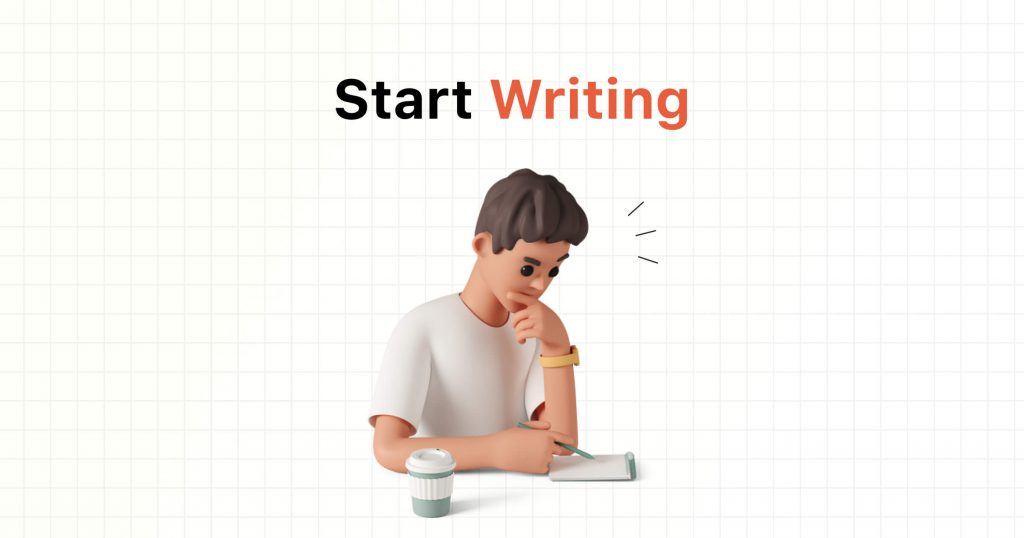 When you are preparing for verbal ability, practicing writing helps you to organize your thoughts and ideas.
When you sit down to write, you must consider several points of view and assess the strengths and weaknesses of your own arguments. This process assists you in clarifying your thoughts and presenting them in a logical and cohesive manner. This can help you become a more analytical and insightful thinker, which is useful in any profession.
It has the potential to boost your overall communication skills. You can gain confidence and skills in expressing your thoughts and ideas clearly and effectively in both written and spoken communication by practicing your writing.
6. Practice Speaking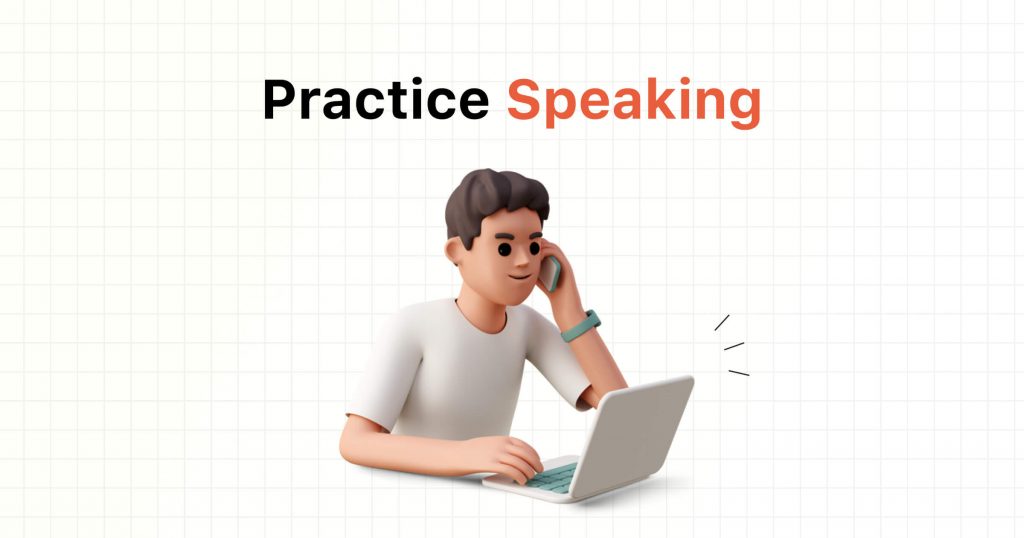 Practicing speaking is an important aspect of preparing for verbal ability for placements because it improves your communication skills and helps you gain confidence in your ability to explain your thoughts and ideas.
Practicing speaking allows you to expand your vocabulary and improve your grammar, both of which are important for showcasing your language skills.
Furthermore, practicing speaking helps you to receive feedback on how you're doing and find areas for improvement before the actual placement examinations, allowing you to enhance your verbal ability.
7. Take Mock & Practice Tests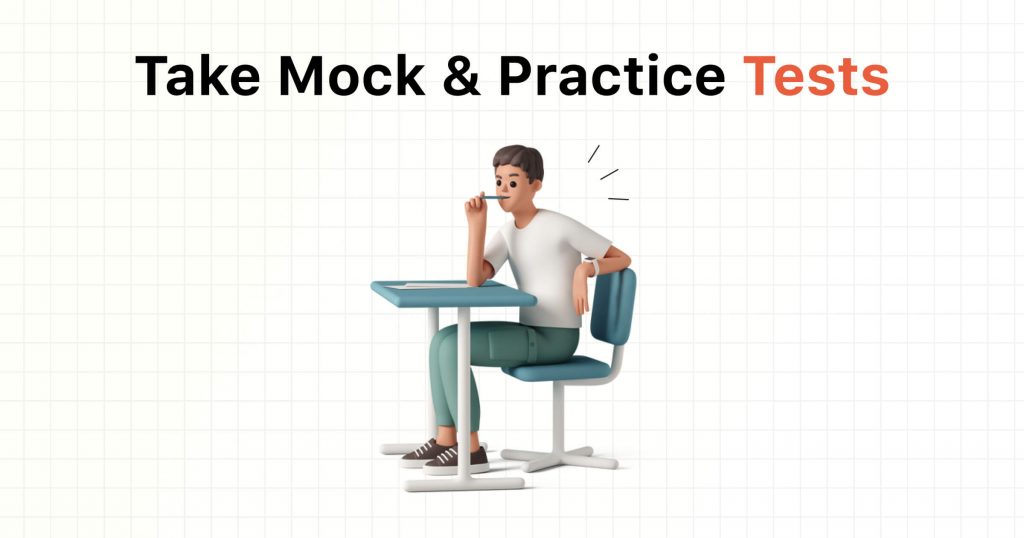 Taking mock and practice tests when studying for verbal ability for placement exams is incredibly beneficial for a variety of reasons. For starters, it allows you to become familiar with the format of the test and the sorts of questions to be expected. This can assist to minimize stress and boost confidence on the actual placement exam day.
Second, mock and practice tests help you to discover your strengths and weaknesses, allowing you to concentrate your study efforts on the topics in which you need improvement. Weekly and monthly tests also allow you to track your improvement and measure your progress over time.
Frequently Asked Questions
1. How do I start preparing for Verbal Ability?
Follow these steps to begin preparing for Verbal Ability:
First, understand the syllabus to become familiar with the various sorts of questions that are commonly found in verbal ability sections of placement exams.
Develop a habit of reading articles or novels. This will help you enhance your reading speed as well as your comprehension and information retention abilities.
Learn new words and revise ones you already know to improve your vocabulary. To assist with this, use free tools such as flashcards or vocabulary lists.
Learn fundamental grammar rules and practice sentence composition to improve your grammar skills.
Take mock and practice tests as it helps you to discover your strengths and weaknesses, allowing you to concentrate your study efforts on the topics in which you need improvement
2. I find myself weak in the Verbal Ability section. How can I prepare myself?
There are several ways you can prepare yourself for the Verbal Ability section of exams or tests:
Practice reading comprehension questions regularly. This will help you understand and understand written material better.
Work on improving your vocabulary. Use a thesaurus or dictionary to learn new words and their meanings.
Solve practice questions from previous year papers or mock tests. This will give you an idea of the type of questions that are asked and how to approach them.
Learn how to use proper grammar and sentence structure. This will help you construct coherent sentences and paragraphs.
Join a coaching class or take online lessons from an expert. This will help you understand the concepts and techniques better and also provide guidance on how to approach the questions.
3. How long does it take to learn Verbal Ability?
It's difficult to determine how long it takes to learn verbal ability because it relies on a variety of factors including the individual's aptitude and effort put into learning and practice. However, in order to observe improvement, it is generally advised to spend at least several hours each week exercising verbal ability skills such as reading comprehension and vocabulary building.
Explore More Resources