November 7, 2023
How to Prepare for L&T Infotech (LTI) Interview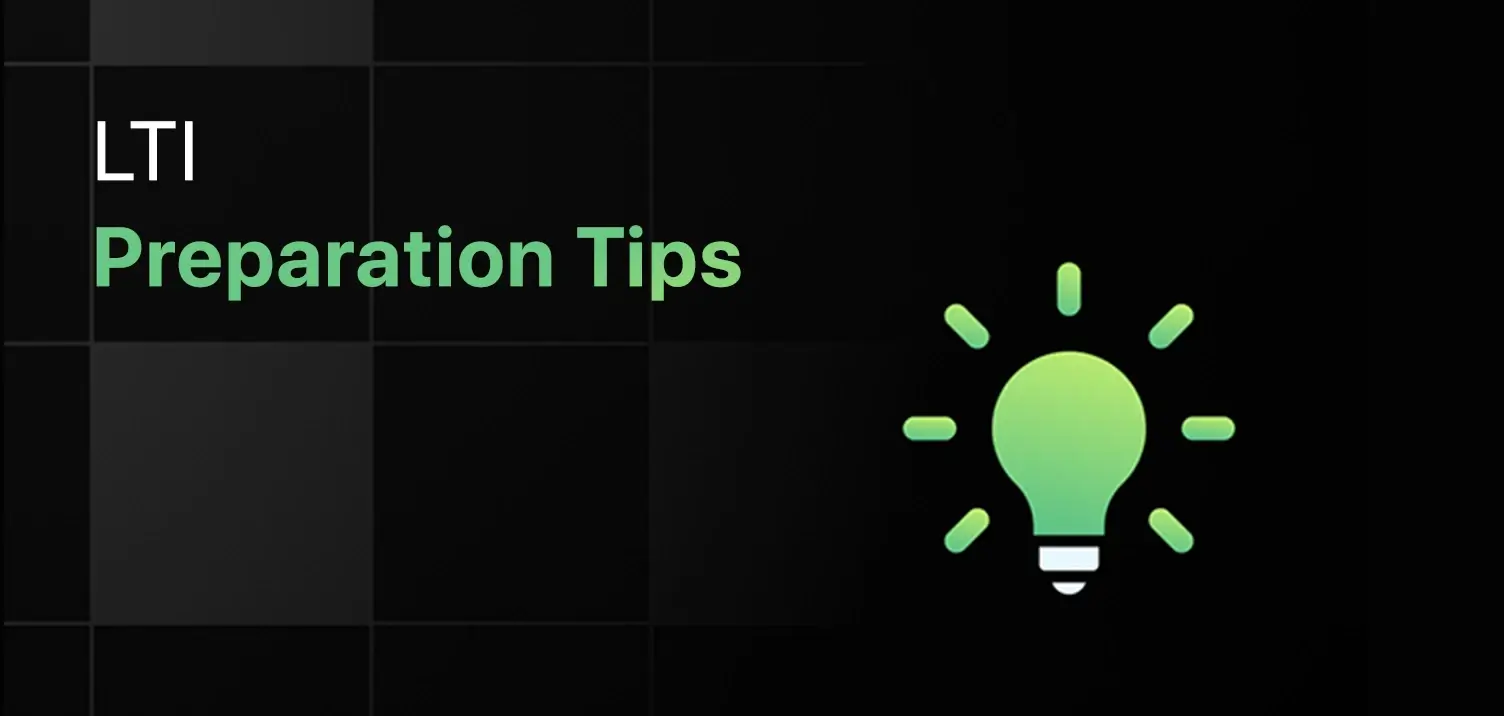 Securing a position at L&T Infotech is an aspiration for many tech-savvy individuals. Known for its diversified IT services and innovative solutions, the company has a rigorous selection process to identify the best talent.
These tips on how to prepare for the L&T Infotech interview effectively will help you stay one step ahead of the competition.
L&T Infotech Interview Preparation Tips
Below are the insightful tips tailored for each stage of L&T Infotech selection process:
1. Online Assessment
In this segment, candidates will face an array of questions aimed at evaluating cognitive abilities, technical comprehension, and more.
1. 1 Master Time Management
Candidates should practice answering questions within stipulated time frames to improve pacing and test-taking speed.
1. 2 Understand the Syllabus
Candidates need to be familiar with the syllabus before beginning preparation, as this will help them concentrate on the topics that will be assessed.
1. 3 Take Mock Tests
Mock tests simulate exam conditions, helping candidates identify their strong and weak areas.
2. Coding Challenge
This section tests candidates on their technical prowess and problem-solving abilities.
2. 1 Choose Language Wisely
Candidates should opt for a coding language they are most comfortable with, as L&T Infotech allows submissions in multiple languages.
2. 2 Work on Algorithmic Problems
Candidates should practice algorithmic questions, which are often featured in coding challenges.
2. 3 Hone Debugging Skills
Candidates must practice writing bug-free code, as debugging skills can be crucial for saving time
3. Technical Interview
This is the round where candidates can demonstrate their technical skills, knowledge, and previous experience.
3.1 Solidify the Basics
Candidates should ensure they are well-acquainted with basic concepts, as questions may range from fundamental to advanced topics.
3.2 Know Your Projects
Candidates should be prepared to discuss past projects, the obstacles they encountered, and how they resolved them.
3.3 Emphasize Soft Skills
While technical skills are vital, candidates should also focus on soft skills like effective communication and teamwork.
General Preparation Tips for L&T Infotech Exam
1. Utilize Diverse Study Material
Candidates should use a combination of textbooks, online tutorials, and courses for a comprehensive preparation.
2. Regular Revision
Candidates should allocate time for reviewing essential topics and formulas periodically.
3. Keep an Eye on Updates
It's essential for candidates to stay updated about any modifications in the exam syllabus or pattern.
FAQs
1. How should I start my preparation for the interview at L&T Infotech?
Candidates should begin by understanding the structure and requirements of each round, and then tailor their preparation accordingly.
2. What are the key qualities or skills L&T Infotech looks for in candidates?
L&T Infotech is looking for candidates who are technically sound, adept at problem-solving, and have strong communication skills.
3. Do you have any general interview preparation tips for success at L&T Infotech?
Consistency, mastery of basics, and real-world problem-solving abilities are critical.
4. What should I expect in the online assessment at L&T Infotech?
Candidates should prepare for a range of questions including cognitive tests, technical multiple-choice questions, and coding challenges.
5. What should I expect in the level 1 coding challenge at L&T Infotech?
The Level 1 coding challenge focuses primarily on basic coding tasks and may include communication exercises.
6. What should I expect in the level 2 coding challenge at L&T Infotech?
The Level 2 challenge is more complex, involving advanced algorithms and data structures.
Explore More L&T Infotech Resources